ORIENTING user's needs workshop
23 April 2021 – webinar – Stakeholders' workshop on users' need regarding sustainability assessment methods, based on a life cycle approach.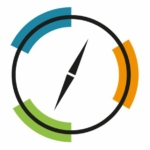 We invite you all to register and participate in the first stakeholders' engagement event, namely the Users' needs workshop, which will be held online on 23 April 2021. The workshop is aimed at discussing needs and wishes of stakeholders about sustainability assessment, i.e., how stakeholders would like the Life Cycle Sustainability Assessment to develop.
If you want to participate in the workshop and be engaged in ORIENTING, please register as a stakeholder here and you will receive soon the link for the event.
For additional information, please contact at Contact – Orienting.