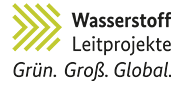 Project Objectives
H2Giga-HTEL Ready for Gigawatt aims at the industrialization of the high-temperature steam electrolyzer from Sunfire. The target is to scale-up the technology with mass production as well as to increase the performance, durability and flexibility of cell, stack and modules. Industry and researchers will work in collaboration to develop automation processes, production up-scaling, improved single unit in terms of cell and interconnect performance and lifetime as well as balance of plant components, among others. In turn, innovative cell and stacks for the future will be developed and tested.
EIFER's Contribution
EIFER is involved in the long-term validation of cell and stacks developed by Sunfire. EIFER will perform long-term tests at cell and stack to assess the degradation rate. In addition, EIFER will work on the flexibility of the technology. Analysis of the cells using advanced techniques will be performed to understand the degradation mechanism. Finally, measures will be proposed for improved cell performance and durability.
This project has received funding from the German Ministry of Education and Research.