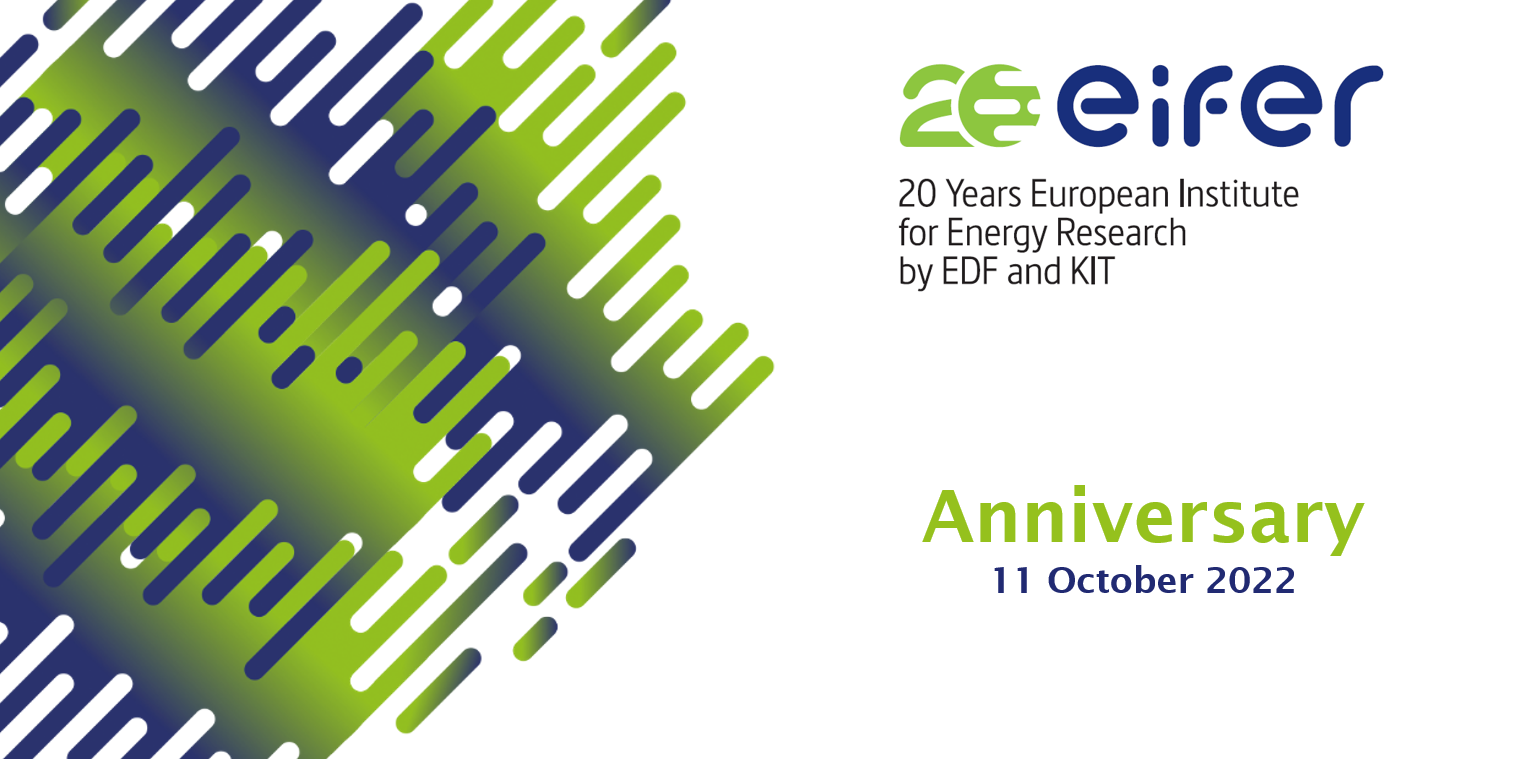 EIFER celebrates its 20th anniversary
French-German research institute European Institute for Energy Research (EIFER) has been bridging the gap between science and industry for already 20 years!
We take this opportunity to celebrate the day together with our partners and stakeholders. The day consists of keynotes and two panel discussions of eminent experts on their fields.
The first panel discussion is Creating a climate neutral and resilient society – what are the major challenges and how can we step forward? and the second panel discussion is Design the future: what technologies are going to make a difference?
We also showcase six of EIFER´s research activities and projects that demonstrate our future-proof solutions in pitch session.
Please see the detailed programme below.
Our sincere thank you to all who have been part of our 20-year journey.