Pushing the energy transition with hydrogen across national borders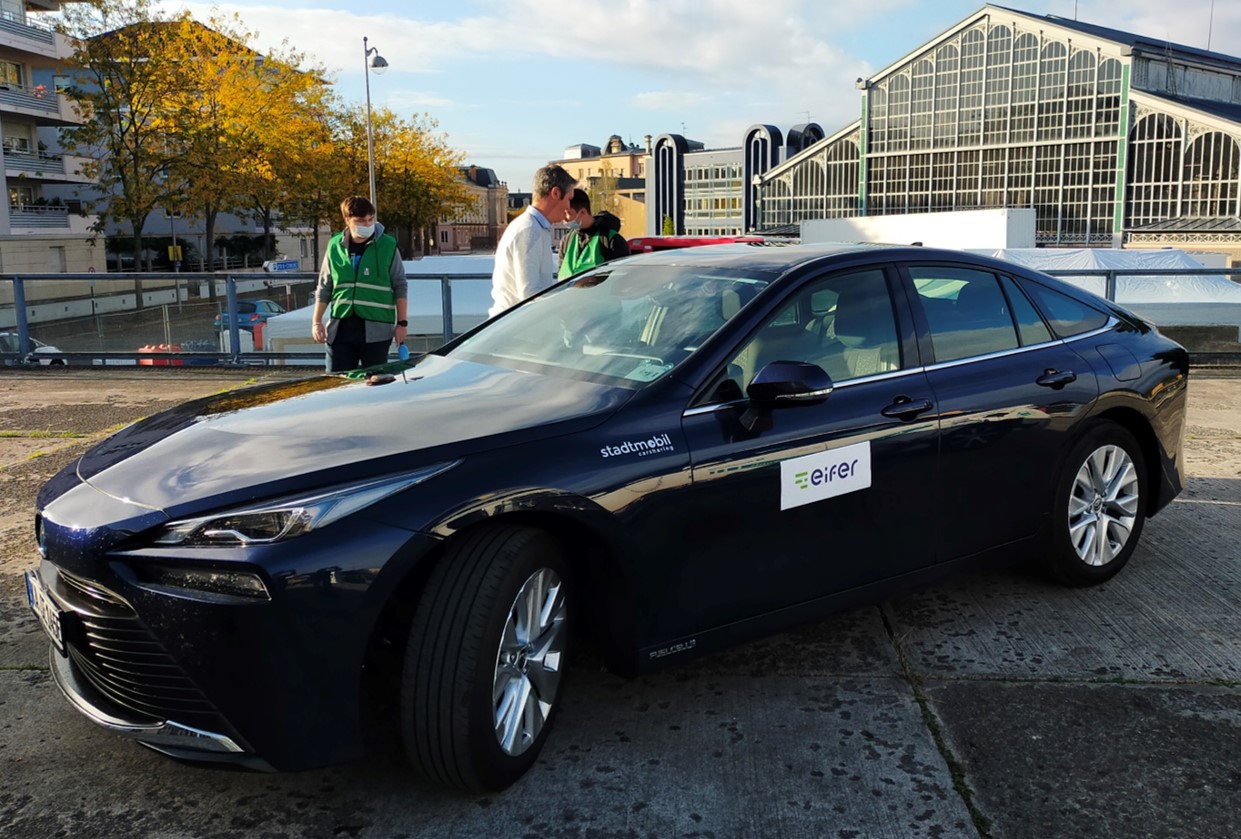 The "Hydrogen Business For Climate" conference in Belfort took place on September 29 & 30. It aims to shed light on hydrogen markets, promote cooperation, initiate projects and accelerate the implementation of practical solutions.
The conference was an opportunity for two EIFER employees (Antoine Jeanmougin and David Colomar) to drive from Karlsruhe to Belfort with the latest version of the Toyota Mirai (2nd generation) to exhibit the car on the demonstration area and to evaluate the performance and improvements compared to the previous generation, and thus demonstrate a real autonomy of over 500 km with this new hydrogen vehicle.
Among the guests and speakers, the world-famous adventurer Mike Horn had the opportunity to share his experiences and observations on the consequences of climate change in the North Pole, urging participants to redouble their efforts to enable a faster development of solutions (including hydrogen) to reduce emissions, especially for mobility.
Contact: news@eifer.org