Materials Synthesis & Processes for Energy
Development of Fuel Cell Materials and Processes
The ENERMAT laboratory has been created in 2014 in the framework of a collaboration between the Karlsruhe Institute of Technology (KIT) and EIFER. It is located at the Institute for Chemical Technology and Polymer Chemistry (ITCP) at KIT Campus South.
Activities
Promotion of EIFER's expertise in materials science and processes for energy, using conventional and less costly techniques such as screen-printing, and tape casting.
Development of EDF patents linked to materials and processes before their exploitation phase.
Evaluation of advanced materials for energy in strategic applications such as electricity production in fuel cell, electrochemical hydrogen production in electrolyzer and hydrogen separation membrane.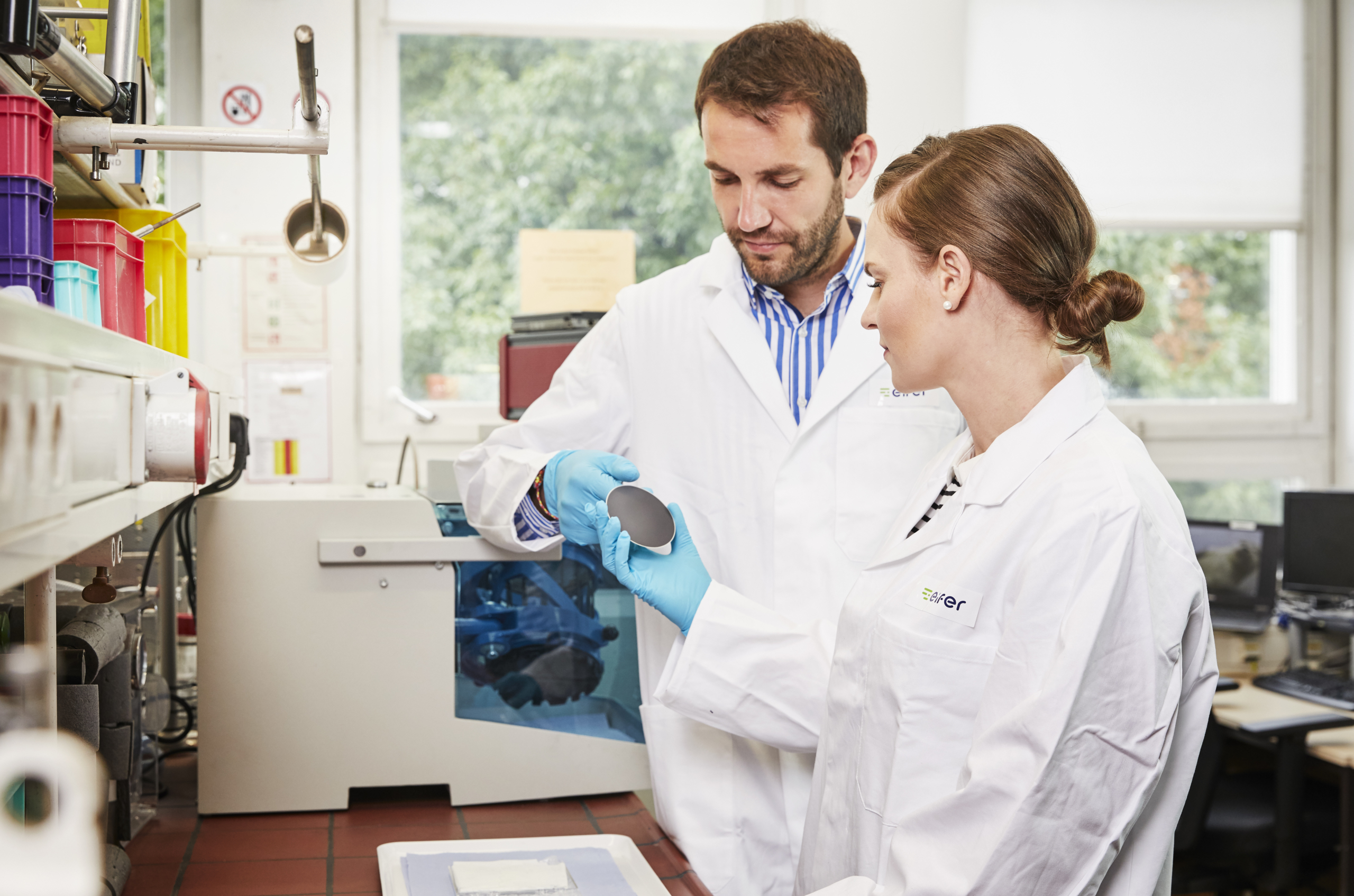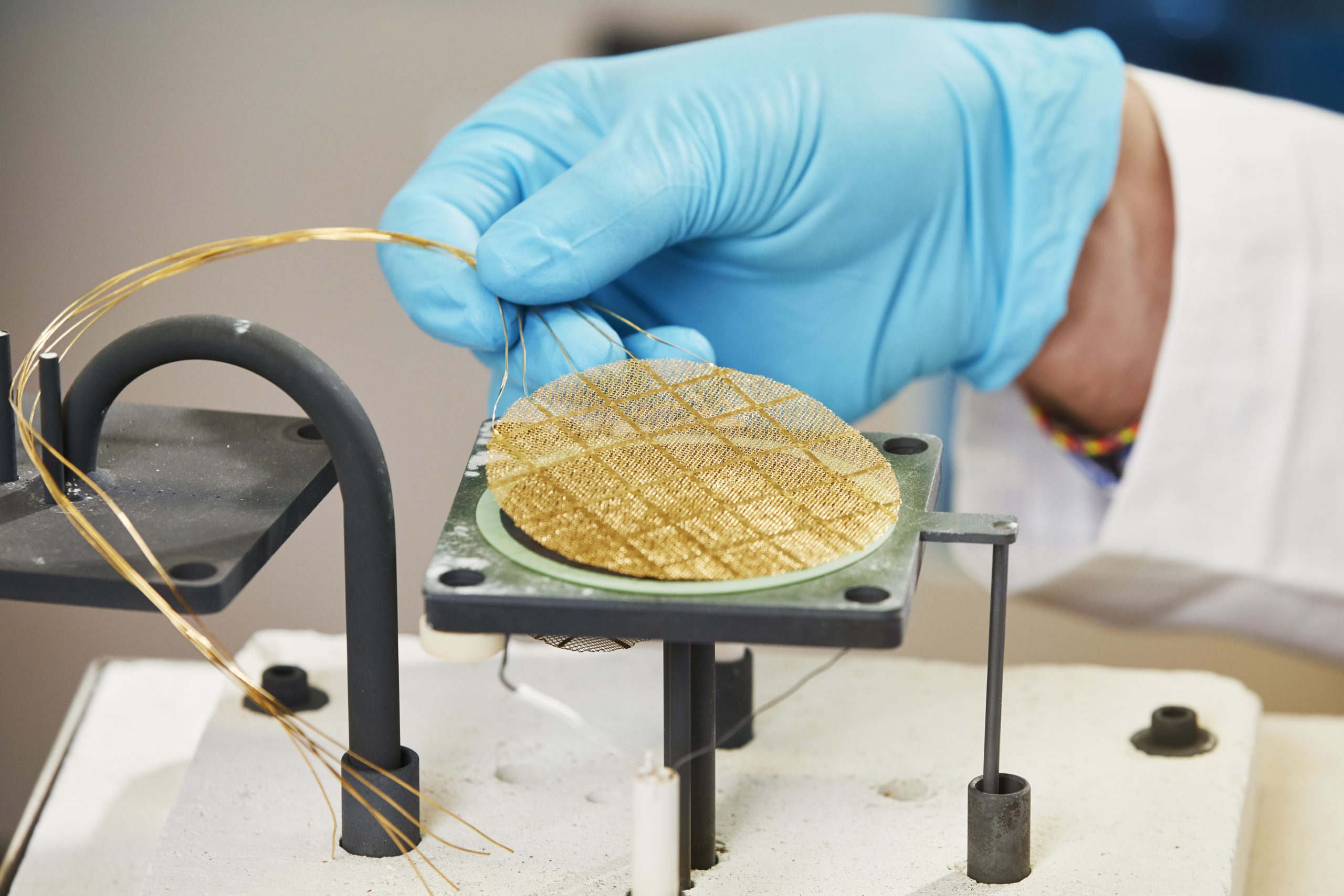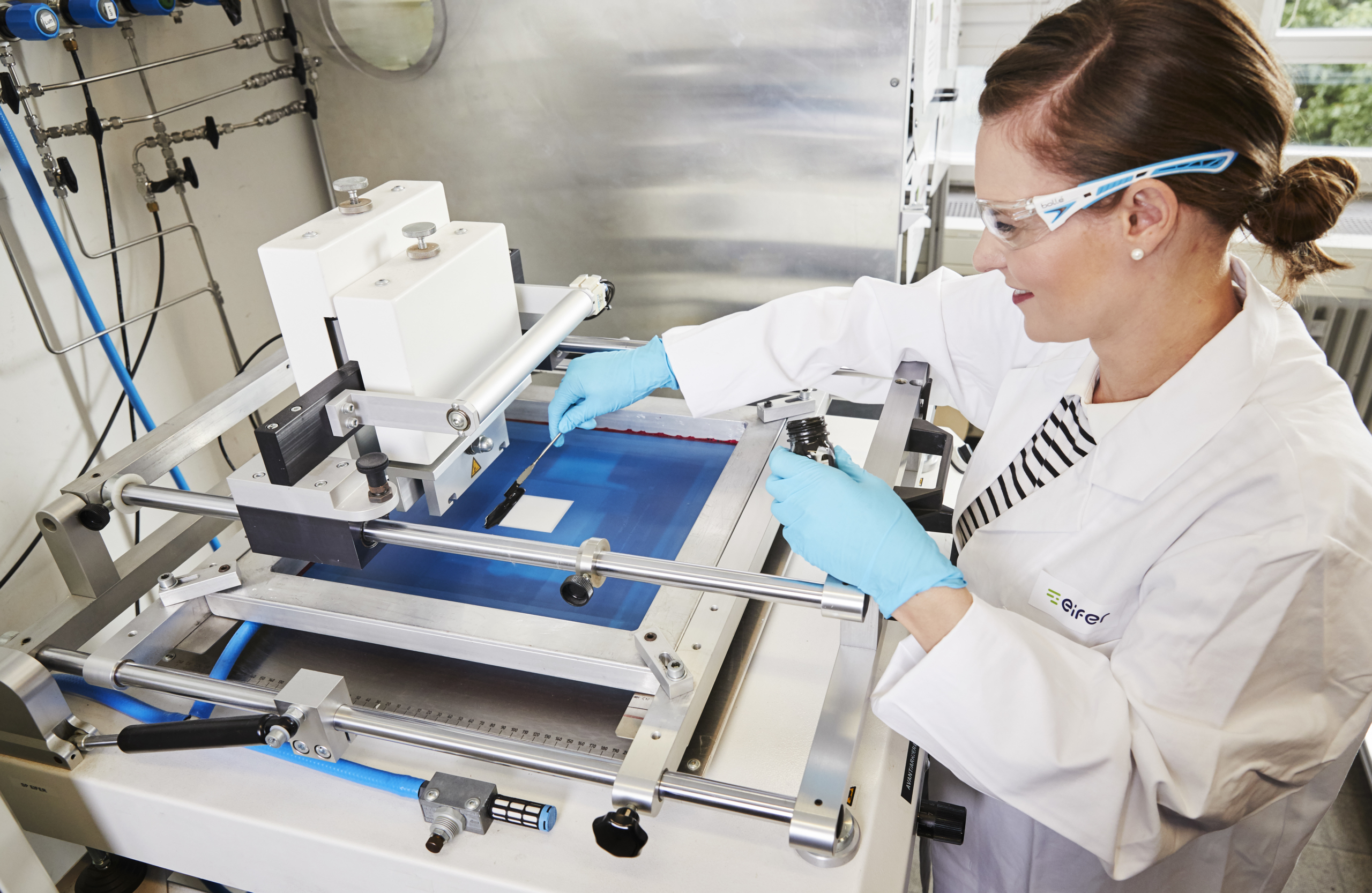 From Powder to Power
Manufacturing of innovative powder-metallurgical processed materials, covering the whole production process, from the raw material to the finished product in 3 steps.