The members of the H2SHIPS consortium met on June 29th and 30th in Karlsruhe!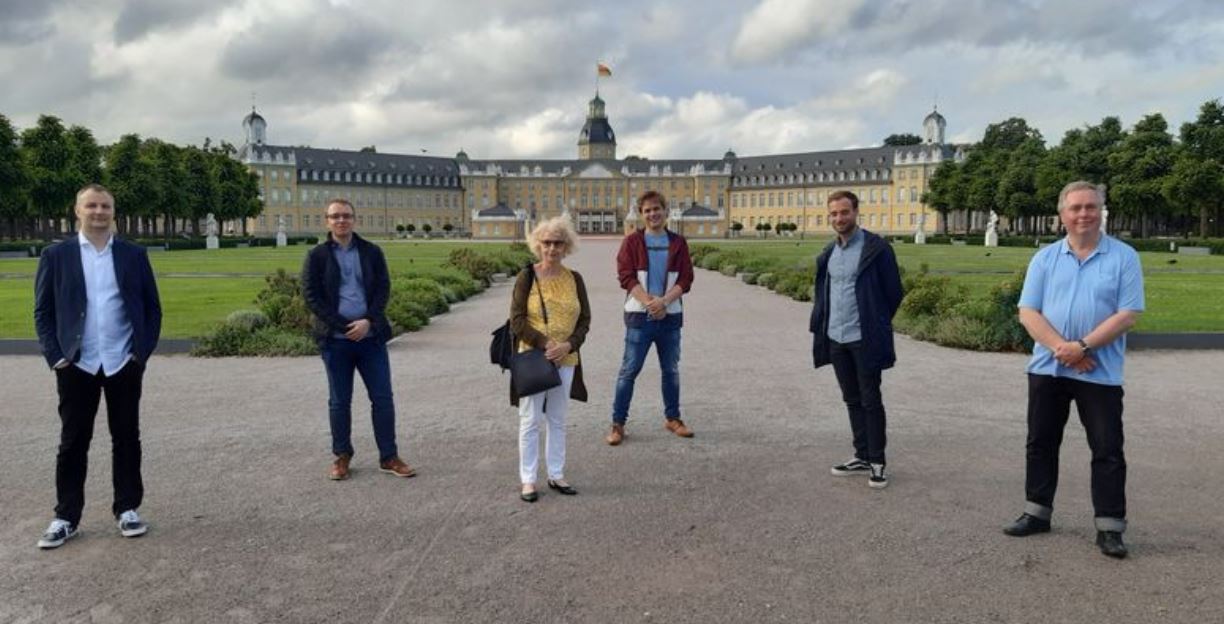 After a long break due to the Covid-related travel bans and restrictions, the members of the H2SHIPS consortium were able to meet again on June 29th and 30th in Karlsruhe. The main objectives of this two-day event were to prepare the activities of the second half of 2021 and organise workshops to discuss and agree on future strategies regarding community building and outreach activities. Partners who could not travel to Karlsruhe participated online.
The first day of the partner meeting started with a presentation of lead partner EIFER. After this brief introduction of EIFER's activities, the first technical workshop on the H2SHIPS pilots started with a presentation and discussions on the status of the pilots' development. Port of Amsterdam and TU Delft stressed the importance to organize pilot tours and network with other hydrogen projects to exchange on barriers and key success factors for H2 projects. Our Interreg NWE Project Officer, Mrs. Rebecca Grossberg, participated in this session dedicated to the pilots and provided feedback regarding the implementation of the H2SHIPS demonstrators. The morning session ended with an overview of the main communication actions by communication leader Steinbeis. Partners agreed to strengthen the dissemination activities during the second half of the project to reach out to potential multipliers within the NWE region.
The afternoon session was kicked-off by consultant Anne Rouessard (Europeanne), who presented the main results of the external mid-term project evaluation. The valuable recommendations will help the project team to maintain an efficient project management and improve the project's impact. Further technical sessions on the action plan in Paris and the value chain development, moderated respectively by partner Hynamics and Hydrogen Europe, will help best coordinate future activities of the technical work packages. Lead partner EIFER concluded the first meeting day by summarising the main results and presenting the latest financial figures. The first event day was completed by a guided tour through the campus of the Karlsruhe Institute of Technology (KIT), where partners heard about the innovators and scientists who have shaped the history and reputation of Karlsruhe, with inventions ranging from the bicycle to the Haber-Bosch process.
The partners met on the second day to plan and schedule future dissemination events and community building activities in two consecutive workshops. One of the main outcomes is a list of potential partners with whom to network and build a network on hydrogen for shipping.
Further information on future dissemination events will be soon announced. The partners were delighted to get together after such a long break and hope that they will be able meet in-person with hydrogen project developers to support the creation of a hydrogen ecosystem in the NWE region.
Contact: news@eifer.org